YOUR BESPOKE PROSECCO
Memo-drink is a Prosecco that becomes a means of communication. The bottle features your company logo or advertisement. A creative and joyful way to be remembered with delight.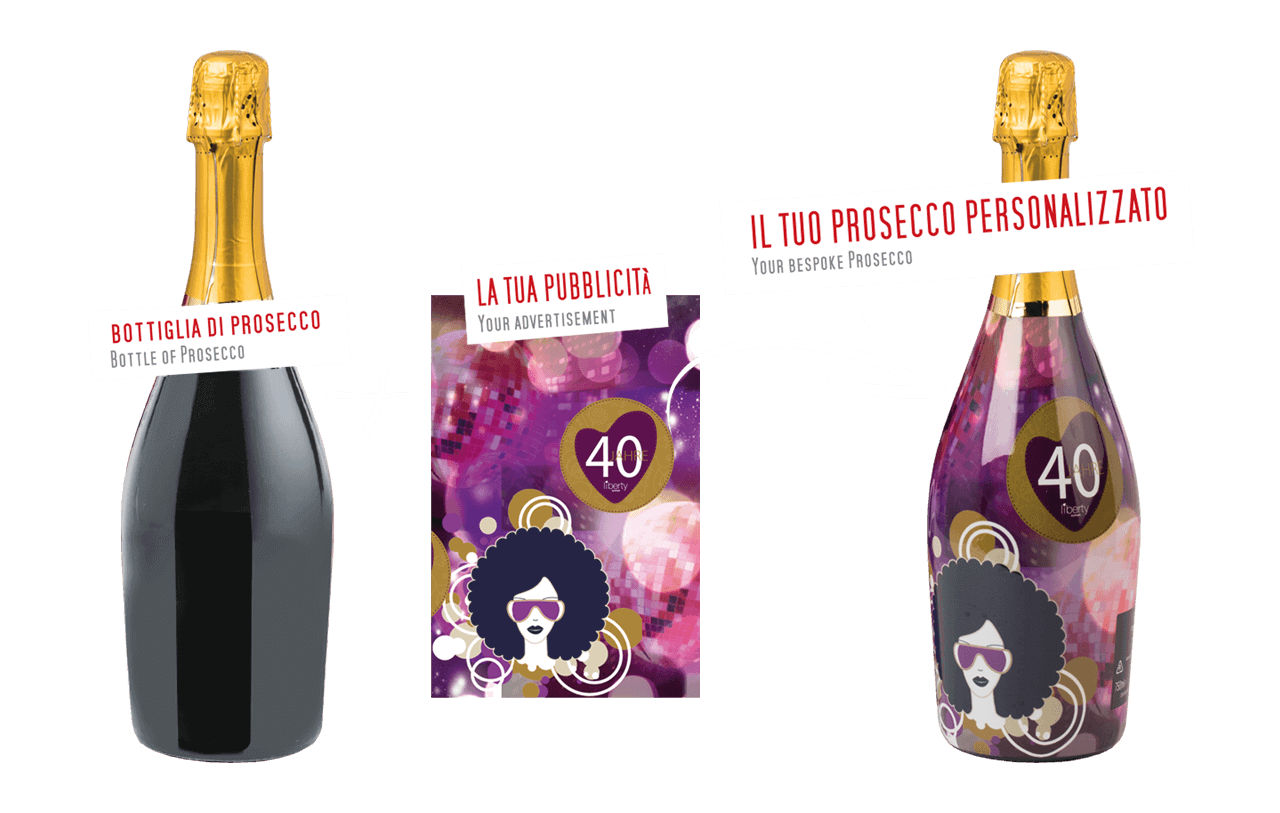 COUNTLESS CREATIVE OPTIONS
With Memo-drink, creativity has no limits since you can customise the bottle as you wish. Here are just a few examples of the customisations available.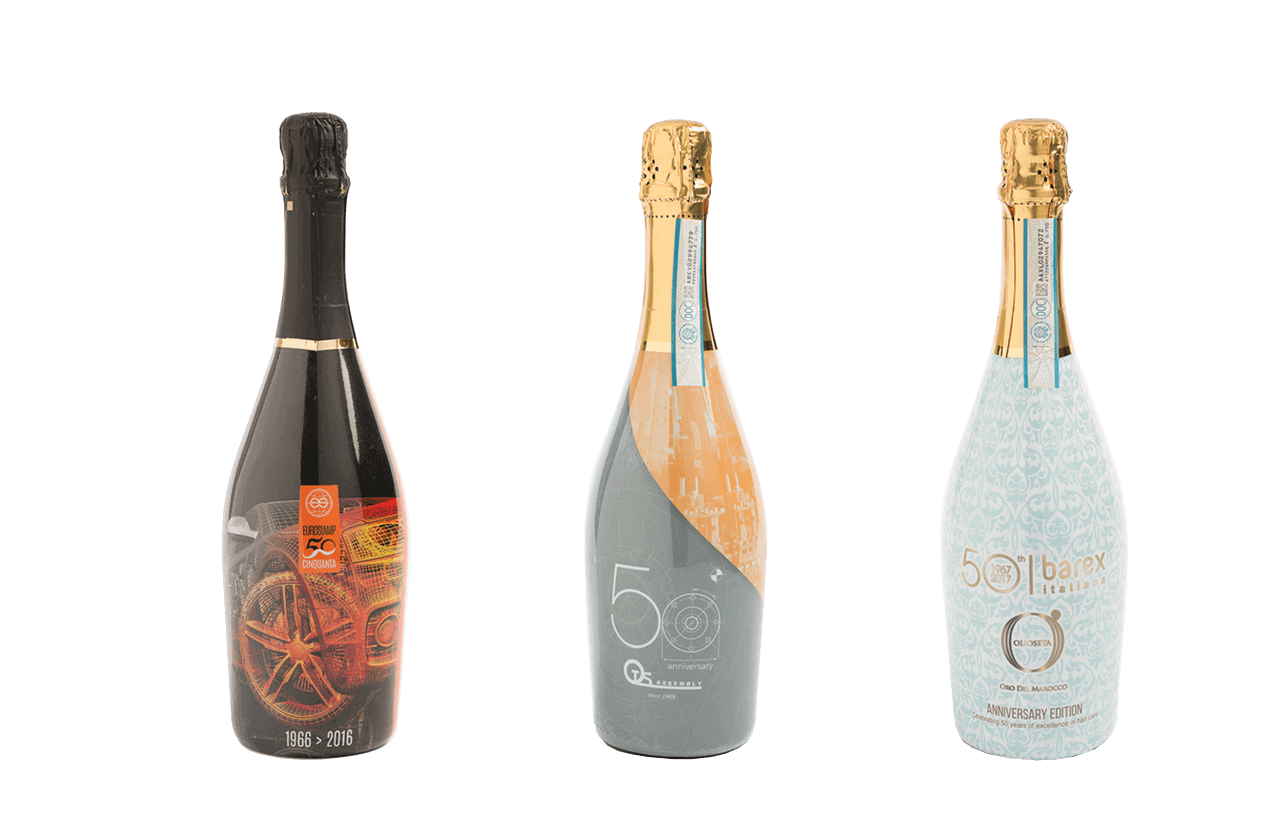 FOR WHOM
Memo-drink Prosecco is ideal for those who want to promote themselves in both an amusing and elegant way. It is the right choice for those who want to surprise their customers with an original idea.
Companies
Shops
Car dealers
Restaurants
Hotel and holiday resorts
Banks
Insurance companies
Professional studios
Wedding planners
Entertainment agencies and event organizers
IN WHICH OCCASIONS
Prosecco is a successful wine, a promotional and advertising tool with a huge impact. In fact, it brings people together and can be shared in moments of joy and positivity. It is perfect for many different occasions.
Company parties and anniversaries
Visits if your agents
Corporate gifts
Events
Trade fairs
Inaugurations
Open days
Celebrations
Weddings and gifts for customers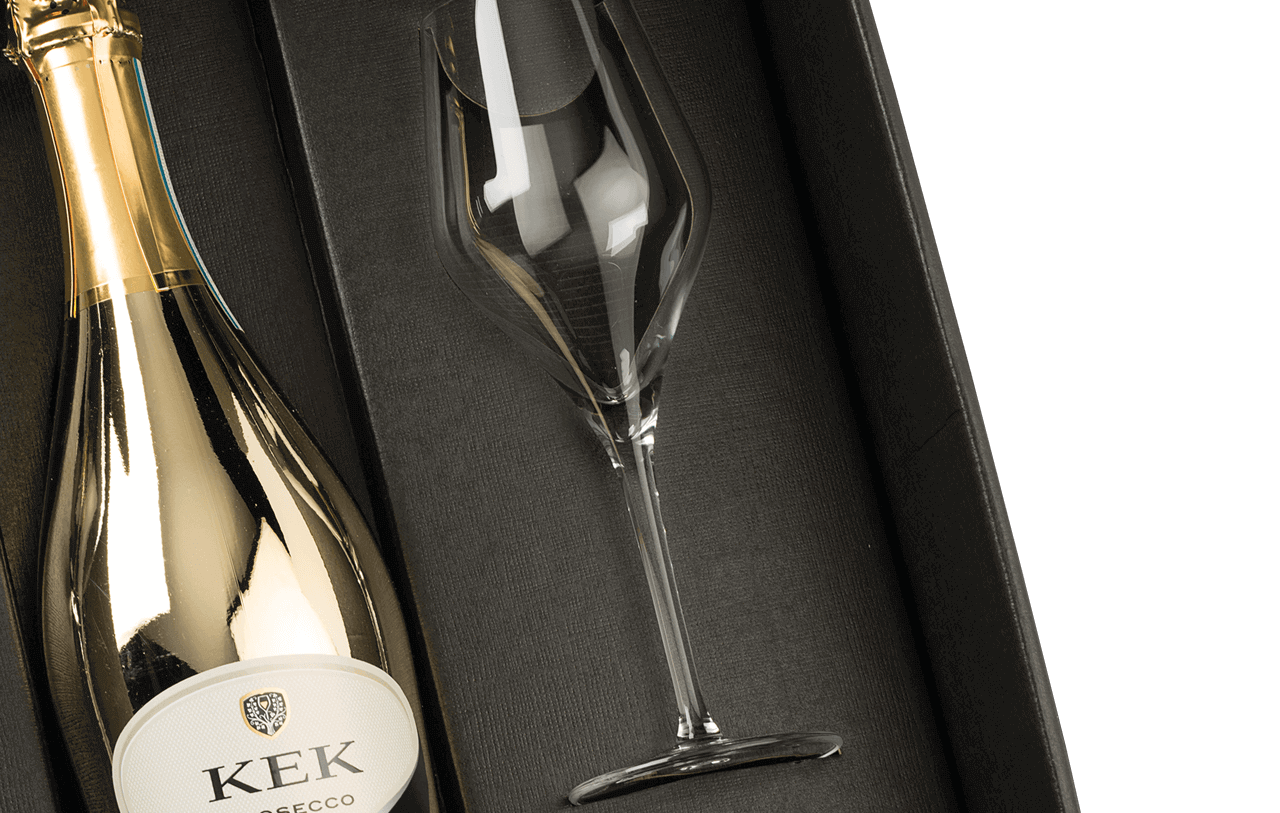 PROSECCO DOCEXTRA DRY
A successful wine, of guaranteed high quality, from a unique area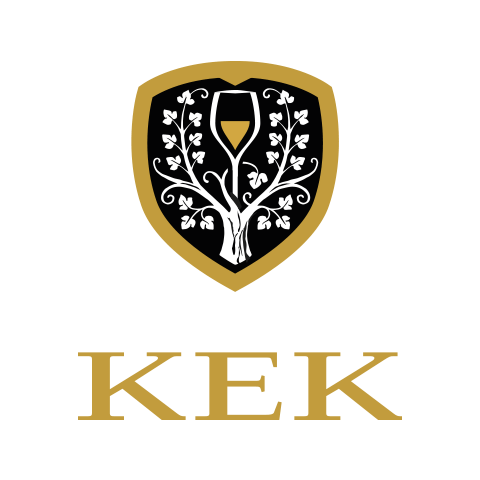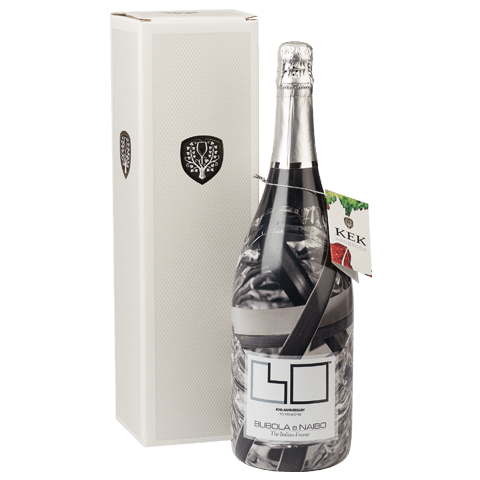 THE MAGNUM
Each 1,5 lt. Magnum is packaged with the carton case here pictured. On the right of carton case there is an example of entirely customized magnum available for a minimum quantity of 150 pcs.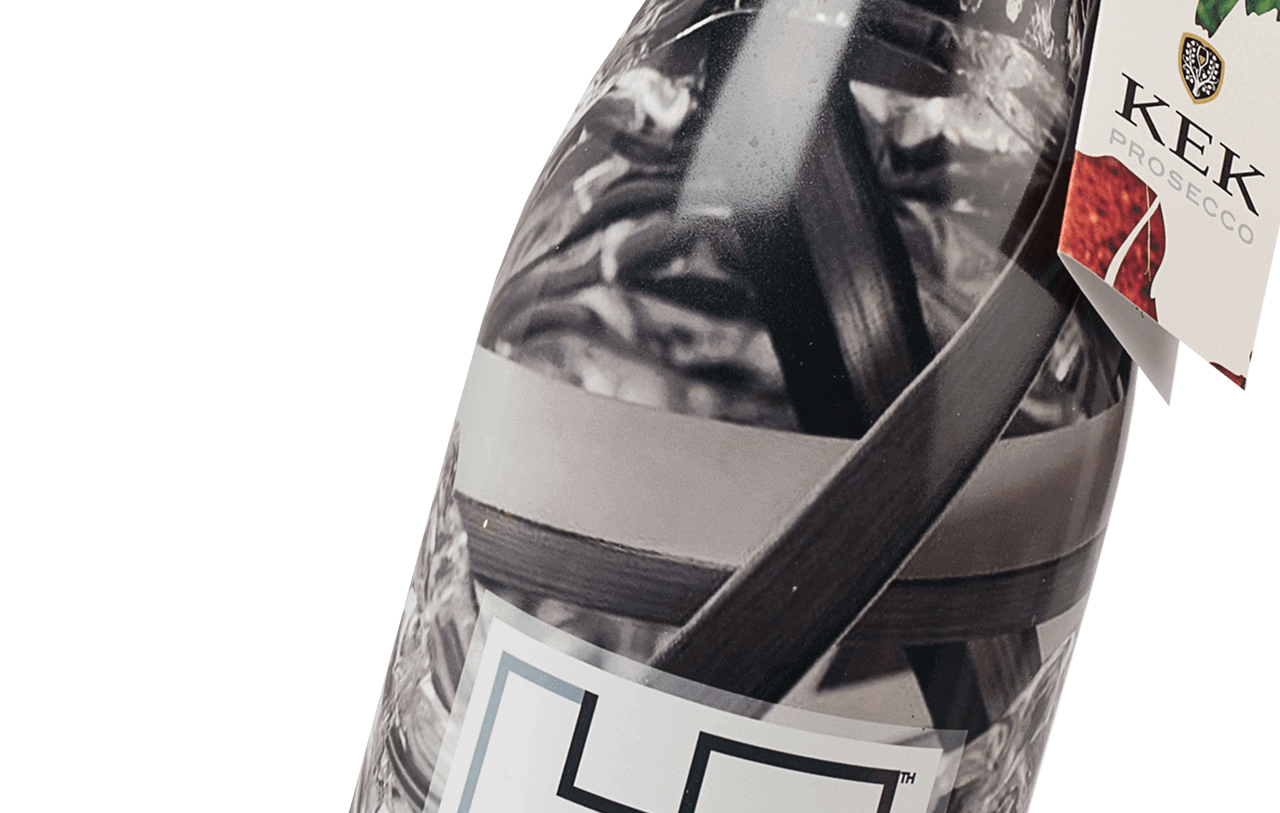 I MAGNUMDigital Print
from 6 pcs. only digital print on white background in the bottom area.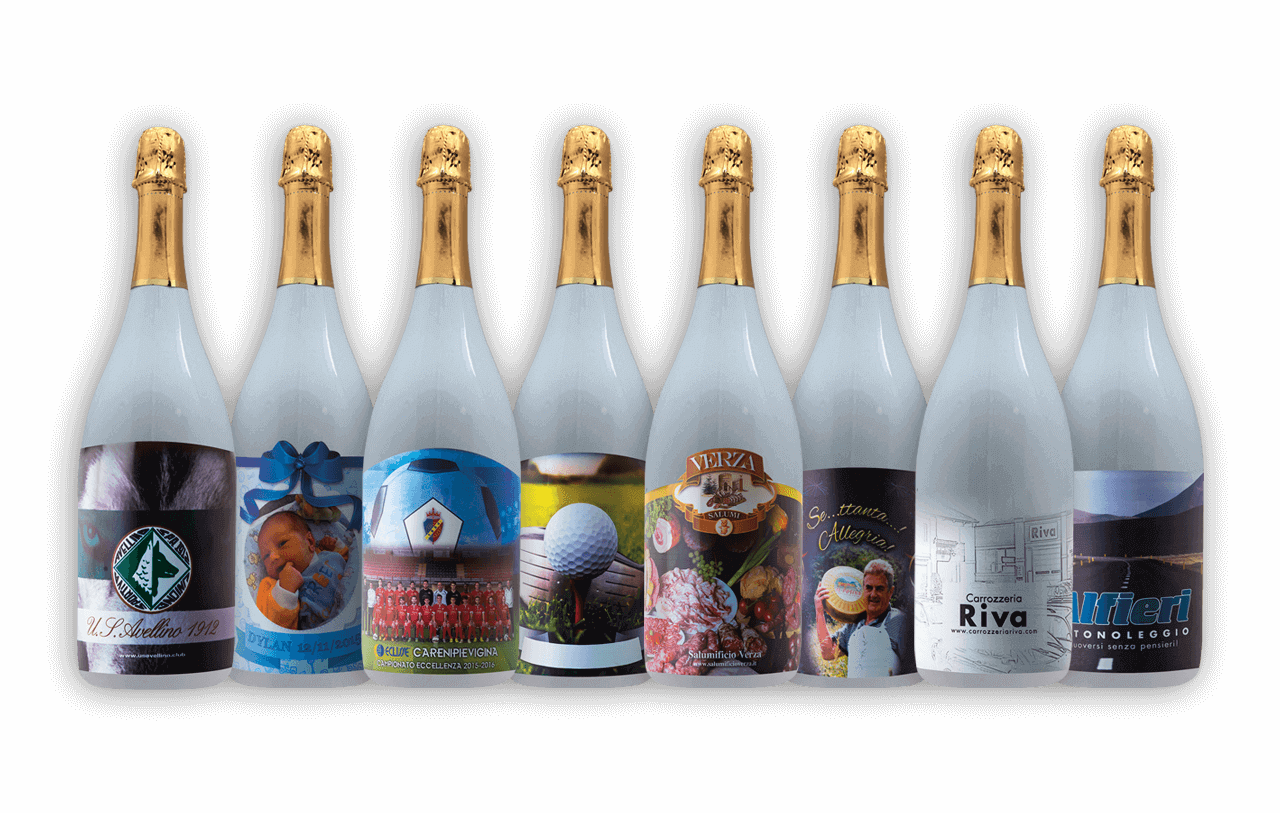 Memo-drink
Bespoke prosecco bottles, an original gift idea to be remembered with delight.
Via C. Vazzoler 12
Z.I. Campidui
Conegliano, TV - 31015